Ski Town Condos vacation rentals are located in Garfield/Monarch, Colorado and have some of the best Colorado travel deals in the area. Only three miles from the Monarch Mountain Ski Resort, perfect for families!
See what our guests have to say.
January 20 – 23, St Paul, MN
Cozy Getaway! We
had an amazing stay at Ski Town Condos. The condo fit 3 adults and 2
kids just perfectly, and we had enough room for more. The place was
very clean and comfortable. It had everything we needed. We took
advantage of the great kitchen space for making meals and having things
on hand. This was a great drive to Monarch Ski area. You can't stay
any closer than this it seems. It made it very convenient to get their
for our ski day. We loved getting in the hot tub and relaxing on a day
after the slopes. It was easy to get to Salida for dinner and to Mount
Princeton for the hot springs. This was such a great location. We will
most definitely be back when we go to Monarch again.
This place was
perfect. Gigi was amazing. She was friendly, kind and helpful.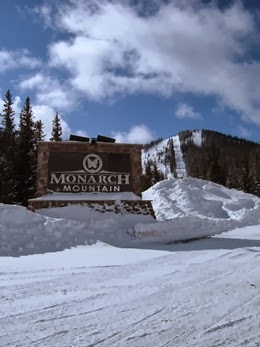 Anon
Gigi Griefenberg, Owner
Ski Town Condos Vacation Rentals, your Monarch and Salida Colorado Lodging Choice