Colorado Spring Skiing has arrived at Monarch Mountain.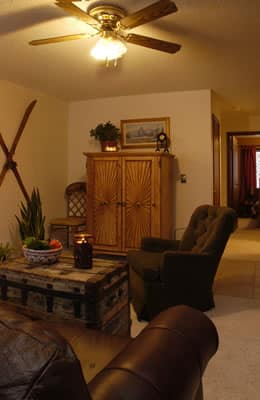 Spring Skiing Tips:
Sunscreen is one of the safety and gear
essentials you should always pack when headed to the Colorado mountains.
When skiing or riding the sun hits your skin from two directions:
direct sunlight and light reflected off the snow. And when you ride that
chair lift, it increases 4% every 1,000 feet you ascend. Even on cloudy
days use sunscreen; up to 80% of the sun's rays penetrate the clouds
and reflect off the snow. Most experts recommend a broad-spectrum
sunscreen with a SPF of 30+ applied at least 30 minutes before hitting
the slopes and re-applied every 2 hours. This will keep all your exposed
skin safe and protected. Remember safety first!
Families & friends enjoy
lodging at Ski Town Condos in the comfort of a 2 bedroom condo with log beds, a full kitchen, washer/dryer, and hot tub in the gazebo.
Call today to
make your reservation at 719-539-7928.
Gigi Griefenberg, Owner
Ski Town Condos Vacation Rentals, your Monarch and Salida Colorado Lodging Choice