Ski Town Condos Vacation Rentals, 3 miles to Monarch Mountain, are the preferred lodging choice for families.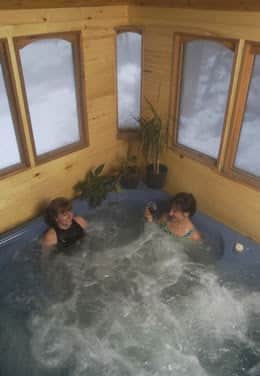 Ski Town Condos are just 3 miles to the ski area!  With 3 condos total, you will have the space each family needs.  Each condo has 2 bedrooms, full kitchen, log beds, wi-fi, and a hot tub in the gazebo!  After a fun day on the slopes, kids & parents enjoy sledding & making snow angels in the snow around Ski Town Condos till the sun goes down.
Families love staying at Ski Town Condos:
– Dec 30 – Jan 4, 2014, Czech Republic Gigi, We
had a wonderful time staying in your condo.  The kids especially loved
the bunk bed. We all so much enjoyed skiing and soaking in hot tub in
the evenings.  Thanks for providing a neat place to stay.  Hana J.
Family from Czeck Republic.
– Dec 24 – Dec 29, 2013, West Africa; Topeka, KS; Manhattan, KS; Grapevine, TX; Andover, KS  Gigi,
Thank you for your hospitality.  Everything was perfect.  We enjoyed
the skiing, the hot tub, and the sledding.  It was beautiful weather and
perfect to spend Christmas together as a family.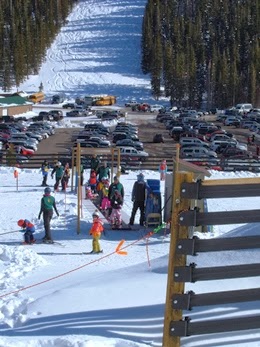 – Dec 21 – 24, 2013, Throckmorton, TX  The K. Clan
from Throckmorton, TX, loved Ski Town Condos.   Definitely a home away
from home.  You are a true blessing Gigi!  Thanks for Everything!
– Nov 29 –  Dec 1, 2013, Castle Rock, CO  Gigi,
Thank you so much for the stay.  We had a wonderful time!  We loved the
area and how close we were to Monarch!  Staying here made the vacation
so much better!  Happy Holidays!  Paul I. & family
Call today to make your Family Colorado Ski Vacation at 719-539-7928


Gigi Griefenberg, Owner
Ski Town Condos Vacation Rentals, your Monarch and Salida Colorado Lodging Choice