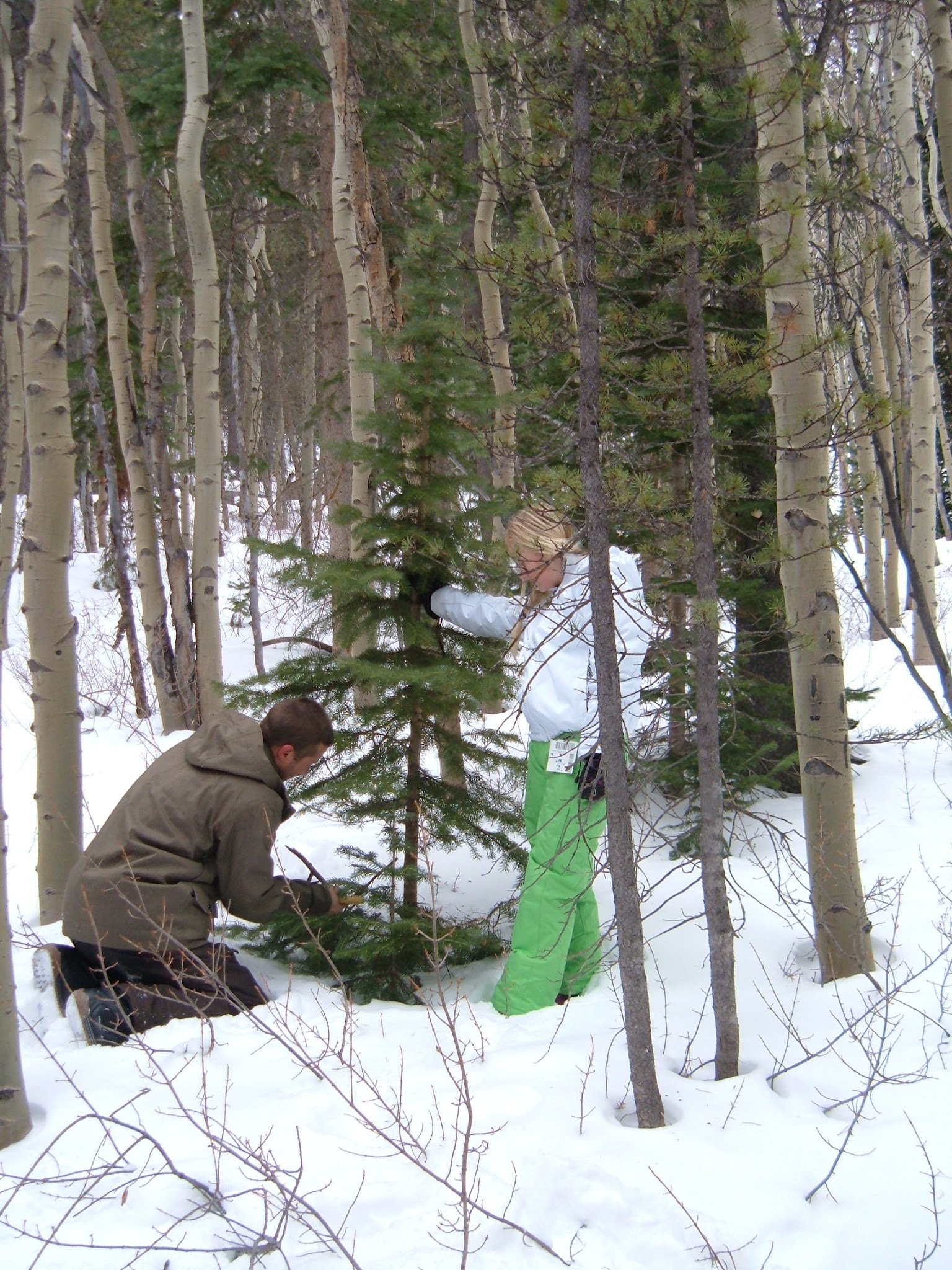 What a wonderful way to spend Christmas Eve, cutting a Christmas tree in the San Isabel National Forest near Ski Town Condos! 
With a $10 permit, this is a tradition for many residents and guests of the Rocky Mountain Region.  In doing so, you take an active part in managing your national forests as you celebrate your own family's holiday tradition as  the song "Shoppin' Around for a Christmas Tree" goes.
Colorado package vacation planning is our specialty. Call Ski Town Condos,
your Monarch Colorado Lodging choice today to make reservations at 719-539-7928.
Gigi Griefenberg, Owner
Ski Town Condos, your Monarch Colorado Lodging Choice